JANTSA stands for quality in all products, services, processes, and culture.

Wheel is a safety component of the vehicle, which accepts no compromises on quality. Our OEM and aftermarket customers require the top quality of products. Therefore, we give utmost priority to the industry-leading methods of quality assurance and cutting-edge quality management system throughout the entire wheel production process.
Here, JANTSA benefits from its 40+ years commitment to wheel manufacturing and strong family business tradition. Our dedicated and highly skilled personnel stays at the core of our quality leadership. Each and every JANTSA employee feels a personal responsibility and honour for delivering superior products matching the strictest requirements of our worldwide customers.
JANTSA has implemented a quality management system that supports constant improvement of the entire organization. With this approach, we make sure that our worldwide customers benefit from the superior durability, reliability, and performance of our products and services.

SUPERIOR PRODUCT
With most of our products going to major OEMs worldwide, superior product quality is our key differentiator. Every manufacturing step at JANTSA assures the best quality and reliability of our products.
Raw Materials
Quality of raw materials has a major impact on safety of steel wheels. For every key component we cooperate with the globally leading suppliers, specialized in materials for wheel manufacturing. JANTSA continuously invests in skilled engineering personnel and sophisticated testing facilities. Thorough incoming control conducted in the world-class metallographic and mechanic laboratories assure the highest standard of steel, paint, welding wire, and semi-finished components used in our production.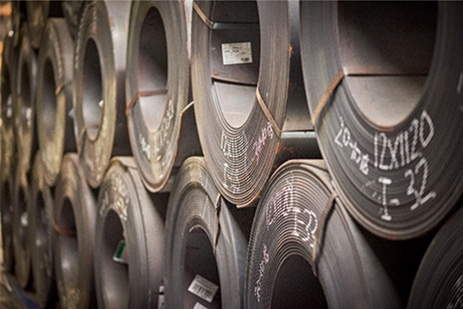 Product dimensions
Growing speed, vehicle weight, payload and horsepower of modern vehicles require precise wheel dimensions for maximum safety and driving comfort. Our wheels are inspected at every crucial step of production, including the 100% control for radial and lateral run-out. Right before the packaging, every wheel is visually examined and approved with JANTSA quality assurance seal. We also apply customer-specific measurement procedures, defined by requirements of our major clients.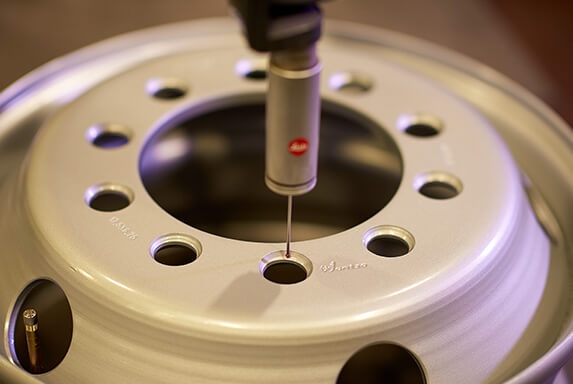 Surface treatment
Superior wheel finish is crucial for rust resistance and extended wheel life. Our OEM-certified painting facility guarantees automotive-standard double anti-corrosion protection. Shot blasting, zinc-phosphate pre-treatment, and epoxy E-coating maximize corrosion resistance of our products in hard-to-reach areas. With salt spray rust resistance up to 1000 hours, JANTSA wheels set an industry standard for compliance to the strictest customer expectations.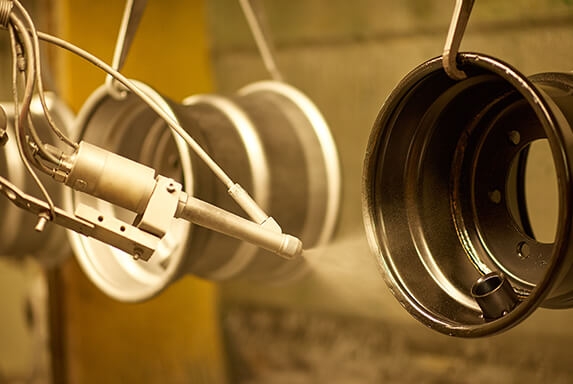 Welding
In many respects, wheel durability is determined by quality of joint between its two main components: disc and rim. Automated submerged-arc and metal inert gas welding remove human error and ensure accuracy at every step of the process. Regular control of welding joint within the framework of ISO 3834-2 certification assures the highest strength of our products.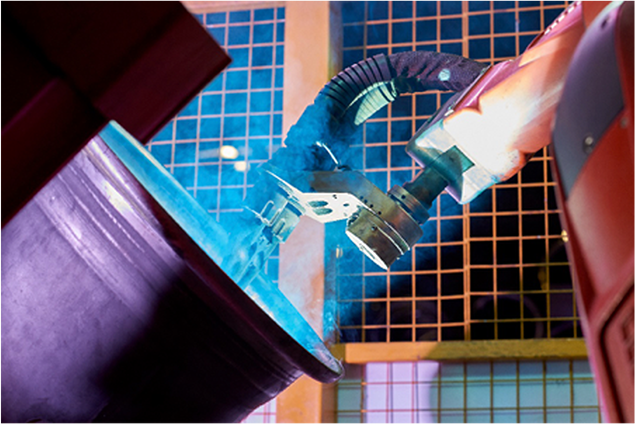 Packaging
High-quality wheel packaging is a must, considering typical longevity of international transportation and wheel storage. We prevent potential damage of final products by and various stabilizing elements for wheel palletizing, such as vacuum nylon packaging, plastic clips and separators. All wooden pallets correspond to international fumigation requirements. Moreover, customized packaging and pallet sizes are applied to cater diverse needs of our international customers.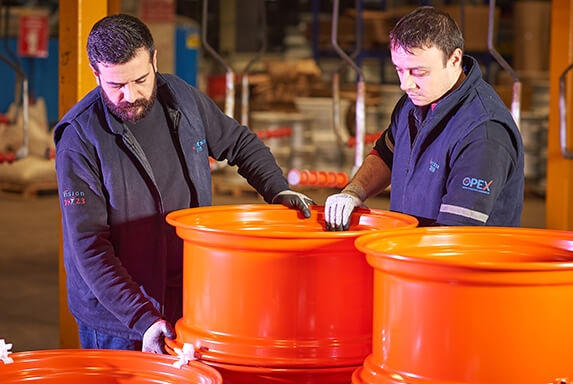 Certificates
The quality of JANTSA wheels is assured by extensive certification of all facilities and management systems. Thus, within the constant improvement through ISO 9001 and ISO TS 16949 Quality Management systems, JANTSA also protects the Environment resources, gives priority to Health, Safety and Information Security by complying with the ISO 14001, OHSAS 18001, ISO 50001, and ISO 27001 system certifications. We also guarantee our product quality with certified ISO 3834 welding standards to secure special welding processes.
Technical Cooperation
Our quality leadership is assured by technical cooperation with renowned universities and scientific institutions, such as:
LBF (Fraunhofer Institute)

Dokuz Eylul University

BV (Bureau Veritas)

TÜV

TUBITAK

TSE (Turkish standards institute)

DLG (German Agricultural Society).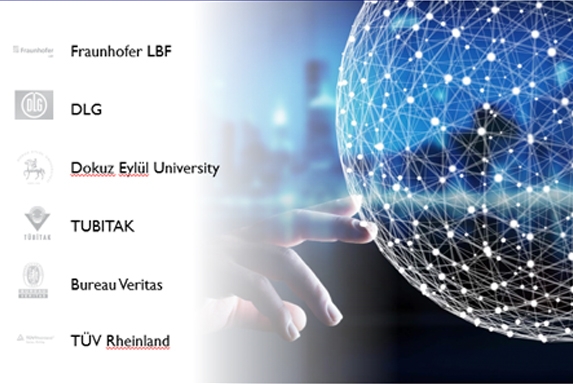 Standarts
JANTSA products are designed, manufactured, and tested in compliance with a number of international standards, including:
TSE - Turkish Standards Institution
ETRTO - European Tire and Rim Technical Organization
EUWA - Association of European Wheel Manufacturers
SAE - Society of Automotive Engineers
JIS - Japanese Industrial Standards
TRA - The Tire & Rim Association