Our Production in Numbers
40+
Years Manufacturing Expertise
2.7
Million Wheels / Year
4mm to 25mm
Disc Thickness
3.5mm to 12mm
Rim Thickness
OEM-certified
Painting Facility
504 - 1000h
Rust Resistance
Within 40+ years in the industry and 2 million wheels annual manufacturing capacity, JANTSA has accumulated vast experience and explicit know-how in wheel manufacturing. Several aspects set us aside in the wheel manufacturing industry and assure our long-term competitiveness.
First, within the scope of Industry 4.0 and Digitalization initiatives, JANTSA applies data-driven automation techniques to maximize manufacturing efficiency and product quality, while maintaining high flexibility. Sophisticated manufacturing process enables us to combine mass-scale as well as niche production per strictest requirements of the world leading OEMs.
Likewise, Operational Excellence and drive for continuous improvement is a cornerstone of daily work for each JANTSA employee. Within the last years lean manufacturing transformation and six sigma projects have defined our cost competitiveness, shortened manufacturing cycle, and assured substantial product quality gains.
Finally, with In-house tooling and development shop, JANTSA became one of the world leaders in terms of product range variety and time-to-market for new products. Our current portfolio embraces 300 sizes and more than 8.000 models across commercial, agricultural, and industrial applications.
Standard technological process consists of the following steps.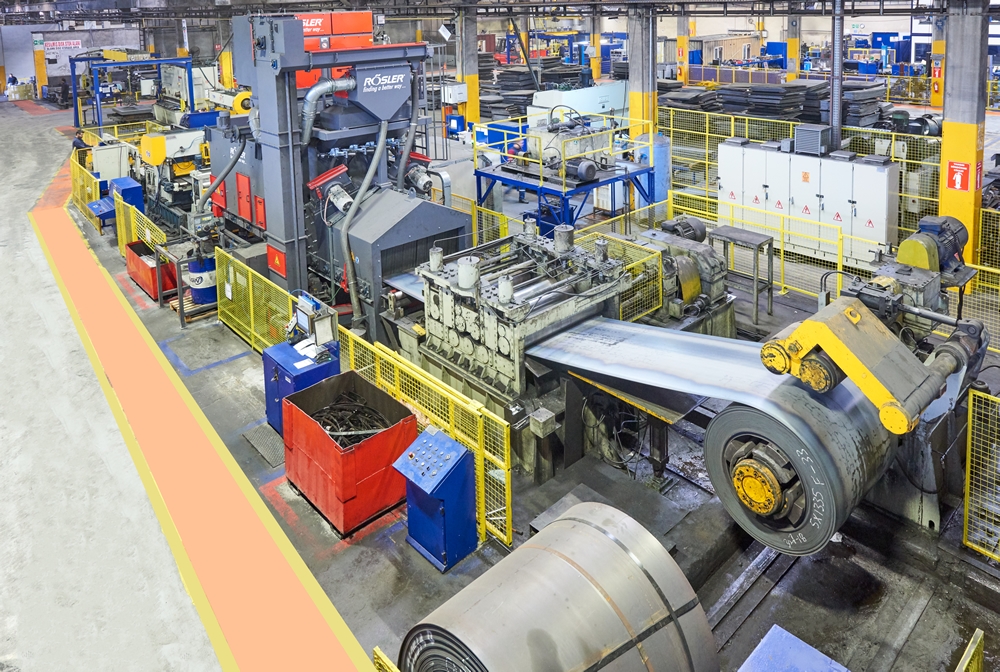 1. Raw Material Preparation
All raw materials are supplied from reputed suppliers and undergo the strictest control at in-house laboratories. Shot-blasting is used to clean, strengthen and polish metal used for wheel manufacturing. JANTSA utilizes high-strength steels to assure light steel weight at the highest payload. With 2 automatic steel de-coiling lines we manufacture discs with thicknesses from 4 mm to 19mm and rims with thicknesses from 3 mm to 12 mm. Sophisticated laser-cutting workshop, enables us to fulfil special design requests.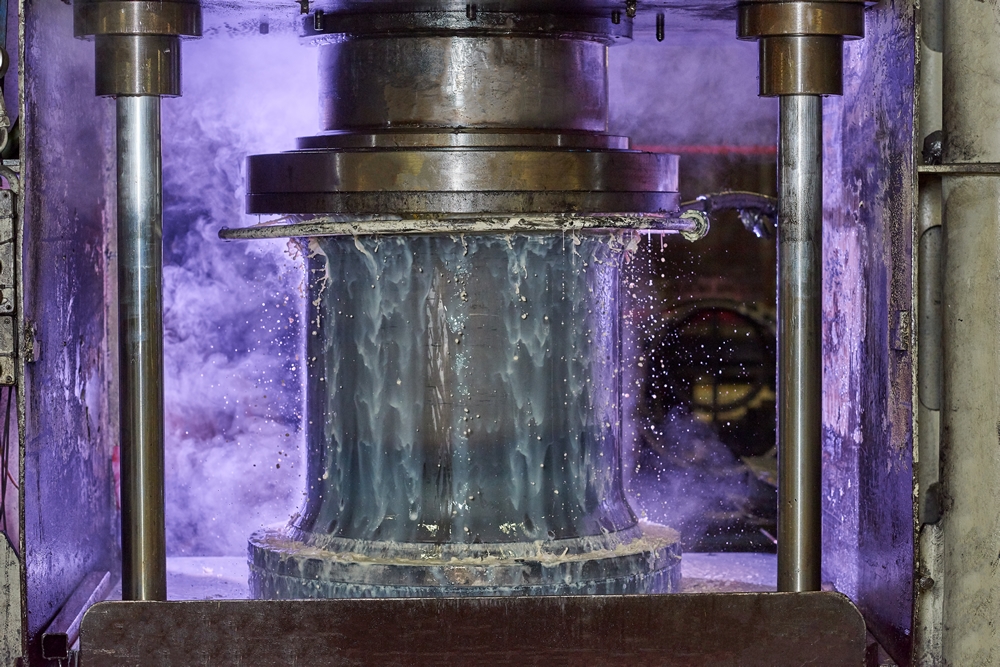 2. Rim Profiling
With 9 rim manufacturing lines JANTSA boasts the broadest range in the industry, manufacturing rims in diameters from 12" to 54" and widths from 3.62" to 36". High level of automation minimizes human errors and assures the highest level of production efficiency. Flow-forming technology is applied to reduce wheel weight without compromising product durability. Each rim has unique traceability marking to track each manufactured product throughout its life cycle. High spot marking is applied to optimize tyre mounting for agricultural flotations wheels .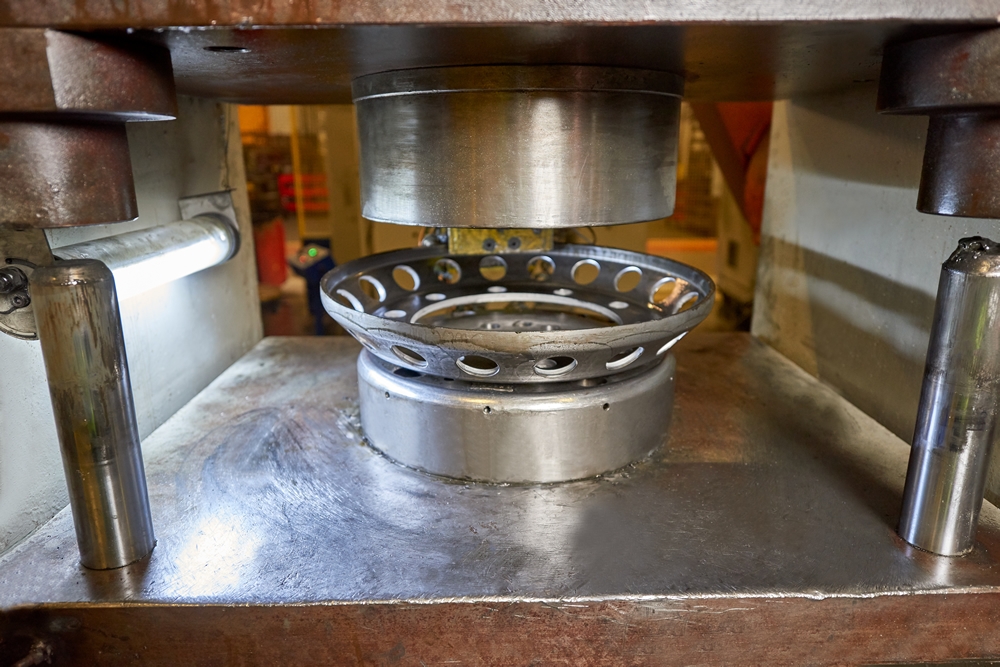 3. Disc Stamping
Discs are manufactured by both stamping and CNC machining on 8 production lines. Mass-scale discs are produced on lines with advanced robotics automation, assuring accuracy and minimizing human errors. Special and prototype products are manufactured with laser-cutting machines and drilling tools. Similarly to the rim, each disc plate is marked with unique traceability stamping.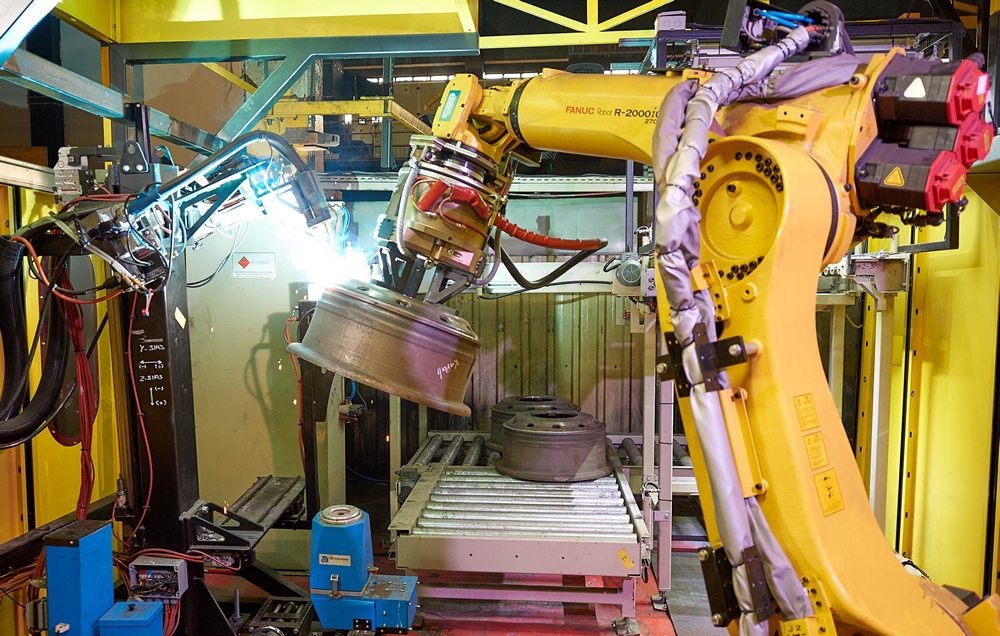 4. Disc And Rim Assembly
Dependent on the type of product and quality of material, welding is performed either by fully automated welding robots or manually, with both inert gas and submerged arc welding process. Lateral and radial run-out are 100% controlled for all manufactured wheels.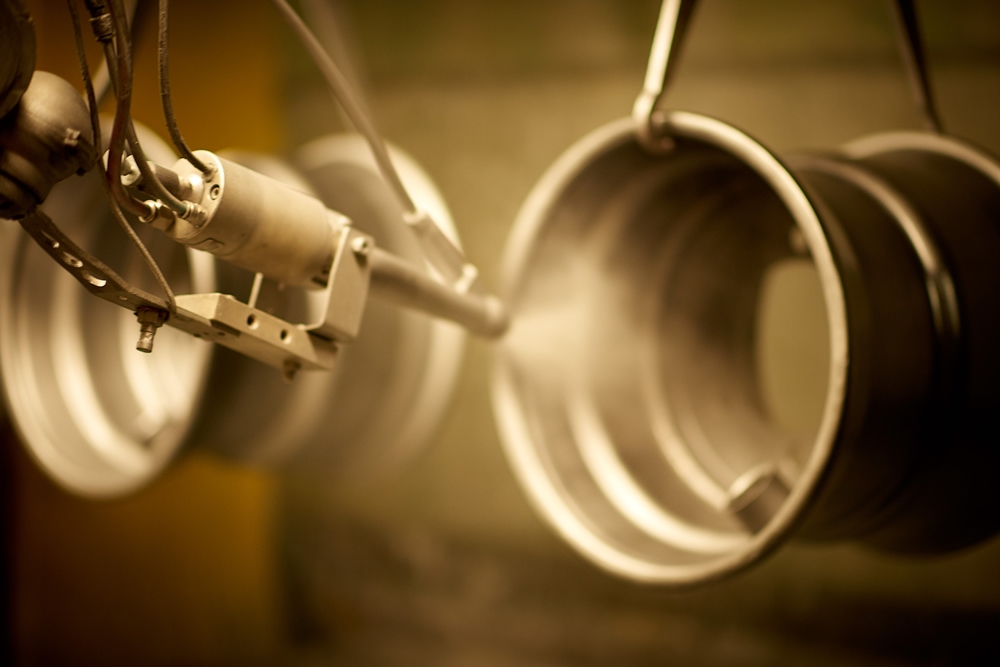 5. Surface Treatment
Shot blasting is applied to maximize rust resistance of wheel surface. All JANTSA wheels have automotive-standard double anti-corrosion protection, through pre-treatment in zinc-phosphate ovens and epoxy E-coat (cataphoresis). The wheels are cathodic dipped in order to protect hard-to-reach areas, such as wheel sharp corners and edges. Lead free paint is used as a final coating to assure minimum environmental impact. With salt spray rust resistance up to 1000 hours and 200+ top paint options, JANTSA wheels satisfy the strictest requirements across all heavy-equipment categories.
To sum up, world-class manufacturing process enables JANTSA to produce wheels at maximum efficiency whilst maintaining the highest quality level, respecting the environment, and economically utilizing resources.