JANTSA is one of the largest European manufacturers of steel wheels for commercial, industrial, and agricultural machinery, listed among the top 30 Turkish automotive suppliers. We are globally active, family-owned company that employs over 1,500 associates and boasts 2,7 million wheels annual manufacturing capacity. JANTSA supplies its products to the most reputable OEM and Aftermarket customers, with 80% of output exported to 85 countries worldwide. The company manufactures 300 wheel sizes in more than 8000 different designs, which makes it the only manufacturer capable to provide the complete wheel range across all major heavy equipment categories.
As a technology company, JANTSA constantly enhances its capabilities to produce innovative products by investing over 5% of its revenue in R&D annually. State-certified engineering center benefits from cross-industry access to the latest tools and innovations in both automotive and off-road industries.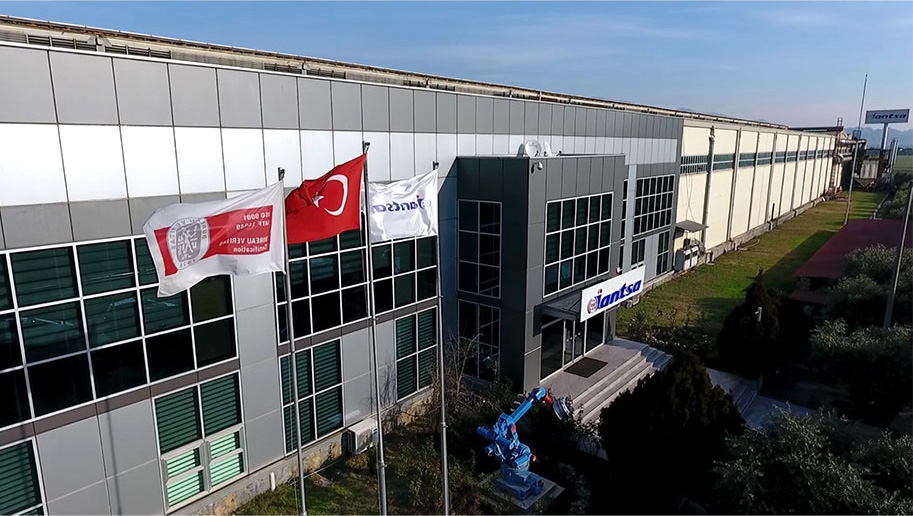 The highest product quality is assured by 40+ years of wheel manufacturing know-how, combined with extensive investments in the state-of-the art testing facilities and comprehensive quality management systems.
With high level of data-driven automation, our world class manufacturing stands for the utmost level of operation efficiency, excellent delivery performance and ultimate cost competitiveness.
Founded in 1977, JANTSA has evolved from a local wheel manufacturing workshop to the fastest growing wheel manufacturer worldwide and one of the leading component manufacturers in Turkey, listed at Istanbul stock exchange (BIST). Today, 78% of the company remains in the ownership of Cercioglu family, which assures company's stability, entrepreneurial spirit, and long-term dedication to the wheel manufacturing industry.
Continuing a legacy dating back to the company's foundation, family spirit lives on in every JANTSA employee, who stands with his commitment behind the global success of our "Wheels at Work".