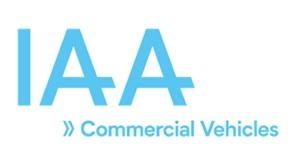 IAA
The IAA can look back at a tradition stretching over 120 years. Since its launch in 1897 the IAA has played a decisive role in the development of the automobile. And has repeatedly reinvented itself as the leading international forum for mobility. Responding to the constantly changing demands made on future mobility. This is equally true of the brands and companies exhibiting their latest products and services at the IAA: Whether electric or conventional drives, pure driving pleasure or connected, automated urban transport. Whether sports car manufacturers or providers of innovative services – the IAA represents a holistic view of mobility. Today. Tomorrow. And beyond.
Global trade is increasing. Logistics chains are evolving. At the same time, delivery and freight traffic must be harmonized with the shift to new forms of urban mobility. The IAA Commercial Vehicles is the world's most important platform for the future of the commercial vehicle industry and as such it has to keep up with these developments. No matter whether you're looking at electric or hydrogen-powered buses, connected, automated truck fleets for long-haul routes, driverless people movers or electric cargo bikes – with its exhibitors and brands the IAA Commercial Vehicles stands for an overall picture of transport.
To meet this challenge, the IAA Commercial Vehicles will be pursuing new paths from September 24 to 30, 2020. At the IAA Exhibition, the leading commercial vehicle makers, suppliers and providers of logistical services will highlight their latest technologies and innovations for an efficient transport chain with premieres, press conferences and brand displays. The IAA Commercial Vehicles offers a unique cross-section: in the numerous exhibition halls visitors and professionals will experience the next generation of trucks and vans, futuristic prototypes, intelligent trailers and innovative bodies. At the IAA Experience visitors will experience the future of transport right up close – through interactive exhibits, test circuits and special event formats. And the new IAA Bus Area will form the focus of this year's IAA, showcasing the latest generation of buses for passenger transport.